Just When Joe Thought The Mocking Couldn't Get Worse, Gen Z Starts The #BidenBikeChallenge
Just when Joe Biden thought the mocking from the American people couldn't get worse, Generation Z starts the #BidenBikeChallenge, and the bottom falls out of Joe's fake presidency.
Some people are also calling it #Bidening, but whatever you call it, Joe is once again the butt of another joke.
It all started when Biden fell off his bike during yet another vacation in Delaware.
He was standing perfectly still and toppled over.
His foot was stuck in the toe pad of his peddle — clearly, Joe's motor skills are shot.
Watch:
Biden fell because he couldn't get his foot out of the pedal. His motor skills are shot.

That happens w/Dementia: slowed movement, decreased body tone, decreased spontaneous activity, impaired gait, and extrapyramidal movement disorders pic.twitter.com/7eRotUvt0f

— Missy (@minnermoos) June 18, 2022
Joe went down like a sack of hammers.
After he was helped up, Joe probably hoped that was the end of the embarrassment, but boy was he wrong.
Generation Z latched onto the "fall" and even marked the "spot" where it happened, by writing in chalk, "JOE FELL HERE."
Like a tourist spot.
And if that wasn't enough, they also started reenacting the fall and gave it the hashtag #BidenBikeChallenge or #Bidening
Here are some pictures making the rounds on the internet: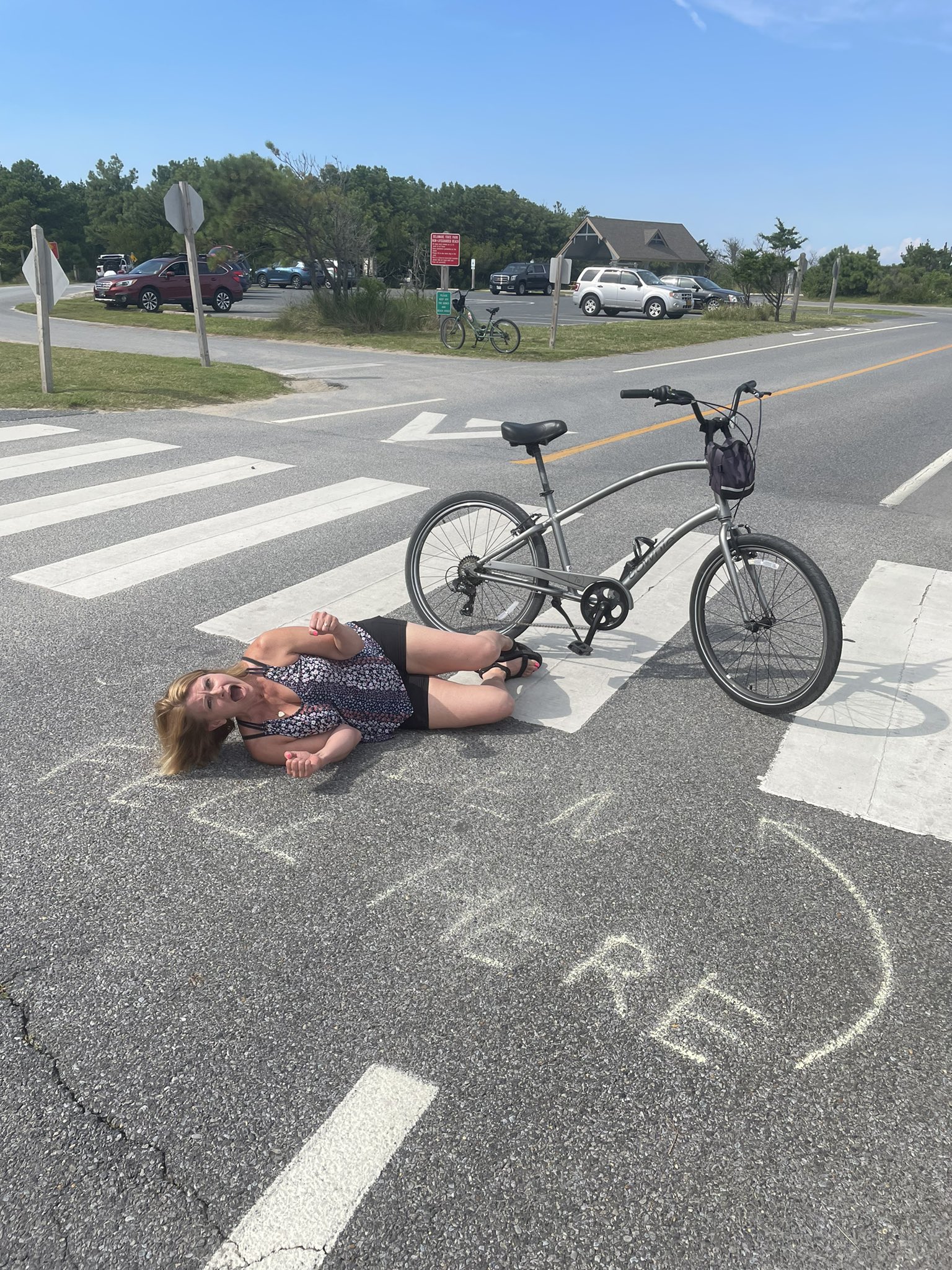 People are doing the #BidenBikeChallenge where he fell in Delaware
😂😂😂😂😂😂 pic.twitter.com/qWuBJGC35K

— Sue (@SueM2022) July 16, 2022
This #Bidening trend is getting out of hand…😂😂😂 pic.twitter.com/L5nevwwBju

— il Donaldo Trumpo (@PapiTrumpo) July 17, 2022
It started off where you had to be photographed in the exact spot that he fell for it to be an authentic #BidenBikeChallenge, but now it's gotten so big, that people are just picturing themselves falling all over the place.
I guess that's the "Bidening" part.
Either way, it just goes to show, that nobody, and I mean nobody, takes Joe Biden seriously.
At this point, the only thing he's good for is a laugh.
The opinions expressed by contributors and/or content partners are their own and do not necessarily reflect the views of WayneDupree.com
---
---
Support Independent & Free Journalism
Your assistance enables WayneDupree.com to continue providing top-notch, independent journalism that is available free of charge. No matter how big or small, every effort secures our future. Please think about setting up a recurring monthly donation if you can. SIGN UP HERE and join us!
---
Follow Wayne on Rumble!